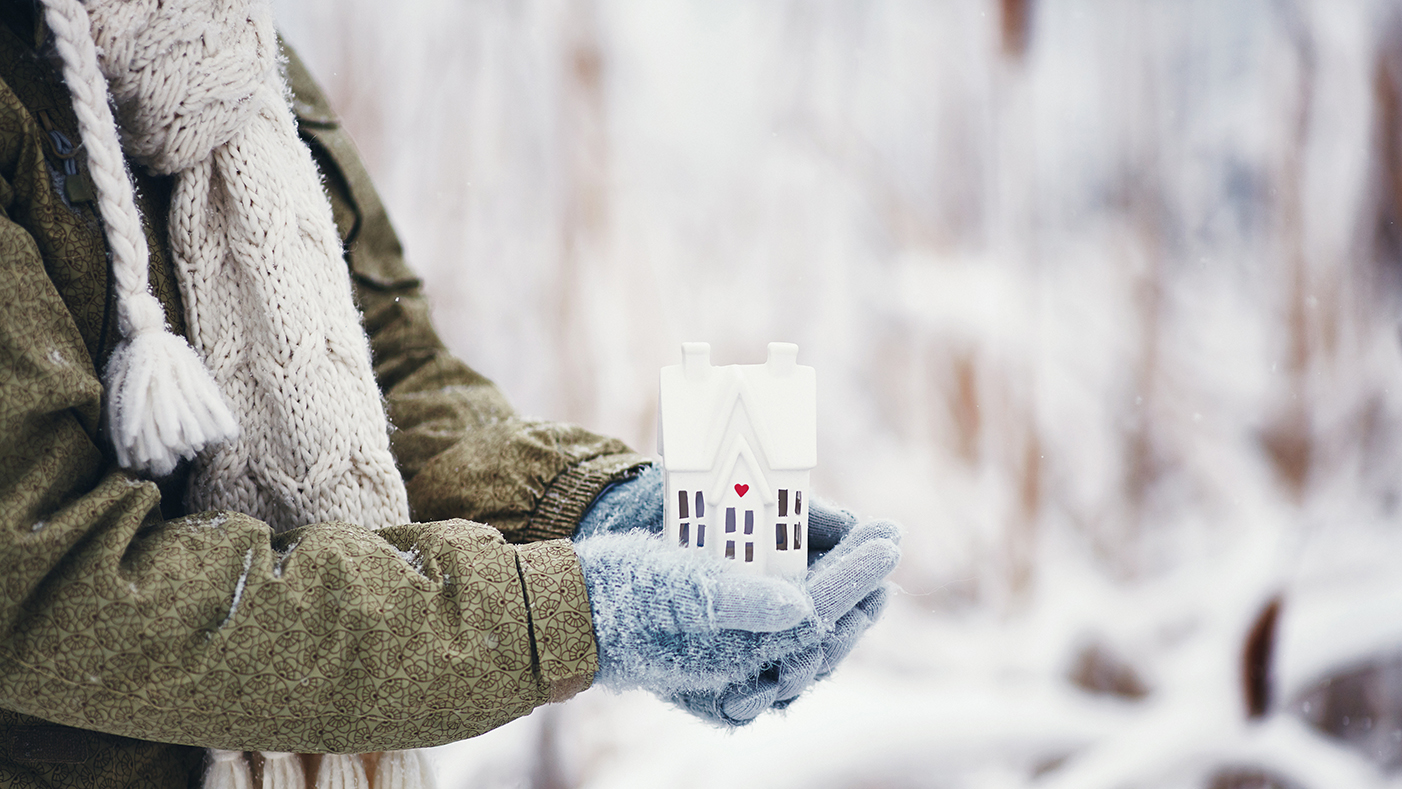 Under normal circumstances, listing a home in December would raise a few eyebrows among real estate professionals – and righteously so. Prospective buyers are not looking at houses; instead, they're safely decorating and celebrating the holidays, attending family gatherings and work parties and truthfully, trudging through snow and cold isn't at the top of the wish list – unless it's over the river and through the woods to grandmother's house. However, as we have learned, this is not your average year.
COVID-19 uprooted all aspects of daily life, from how we work and how we learn to how we shop and notably, how we communicate and connect with loved ones. For individuals with aspirations of buying a home in 2020 – particularly in the spring -- coronavirus lockdowns and 'stay-at-home' orders had cast doubt on the housing market. Nonetheless, with government assistance, the Federal Reserve adjusting interest rates to record lows and loan opportunities, home sales from late spring onwards have jumped to a 15-year high.
TOTAL EXISTING HOME SALES IN SEPTEMBER 2020 WERE UP 27% FROM A YEAR AGO WITH 7 IN 10 HOMES SOLD IN LESS THAN A MONTH.
Source: National Association of Realtors
And so that brings us to the present day – the holiday season. Indeed, the holidays will take on a different look and feel, unlike in past years. In recent weeks, the number of COVID-19 cases and hospitalizations have increased significantly, resulting in new 'stay-at-home' mandates and restrictions, meaning traditional holiday celebrations are going virtual or canceled entirely. While it may feel like Ebenezer Scrooge and The Grinch plotted to ruin the holidays, the disappointment of rescinded family plans may not be a bad thing, especially for home shoppers.
BEST DAYS OF THE YEAR TO CLOSE ON A HOME
DATE

 

MEDIAN SALES PRICE

MEDIAN AVM (AUTOMATED VALUATION MODELS)

December 4

December 6

December 26

January 26

$202,000

$215,000

$205,000

$185,000

$202,000

$214,000

$204,000

$184,936
Source: ATTOM Data Solutions
More time and resources can be invested into the home buying process that otherwise would have been committed to the holidays. Plus, data compiled of single-family home and condominium sales between 2013 to 2019 – see table above – reveal buyers can greatly benefit from purchasing during the holidays by receiving the most bang for their buck and pay exactly market value for a property.
While home prices are one of the most critical factors for buying a house, there are other equally important factors to consider that will help guide buyers along the journey – which can be maximized by purchasing right now.
SELLERS ARE GOING TO SELL
Keep a close eye on new listings in December. Sellers who list their home during this time of year are more likely to be motivated to sell – and are much more flexible with negotiating. For sellers and buyers, this opportunity can benefit both parties.
Buyers may have the upper hand at the negotiation table, agreeing to a home offer that's fair and perhaps at a discounted rate. Sellers can experience tax advantages by moving a property before January 1, such as being exempt from paying capital gains tax.
LESS COMPETITION FROM BUYERS
The busiest time for real estate is during the spring and summer months. On the other end of the spectrum, the slowest time, on average, is in the winter. Disclaimer: All could change this season, so we'll have to wait and see what happens.
As we mentioned, this time of year has people preoccupied with holiday shopping and celebrations. And, let's be honest, no one finds cheerful joy trudging through snow and ice to see a listing. Less competition and fewer buyers can pay off big for those individuals moving forward with their home buying journey.
SEE A HOME IN ITS NATURAL HABITAT
Viewing an open house in May will look a lot different than in December. Freshly planted flowers and plenty of sunlight beaming inside help illuminate a home, but how does it hold up to winter's fury – particularly in the Northeast and Midwest?
Visiting a home – or through a virtual tour – in the winter will allow buyers to see firsthand how a home stands up to the cold, snow and ice. Discover how well the house is insulated and spot issues that would otherwise go unnoticed in the warmer months.
EASIER ACCESS TO PROFESSIONAL SERVICES
Since it's a slower time for real estate, professional services, such as movers, loan officers and inspectors, are widely available, meaning buyers will not have to wait weeks to close on a new home and move.
2020 is unlike any year we've experienced. Restrictions on gatherings and 'stay-at-home' orders due to the COVID-19 pandemic will significantly impact the holidays. For home buyers, the season may prove valuable with less competition and more incentive to make a purchase.