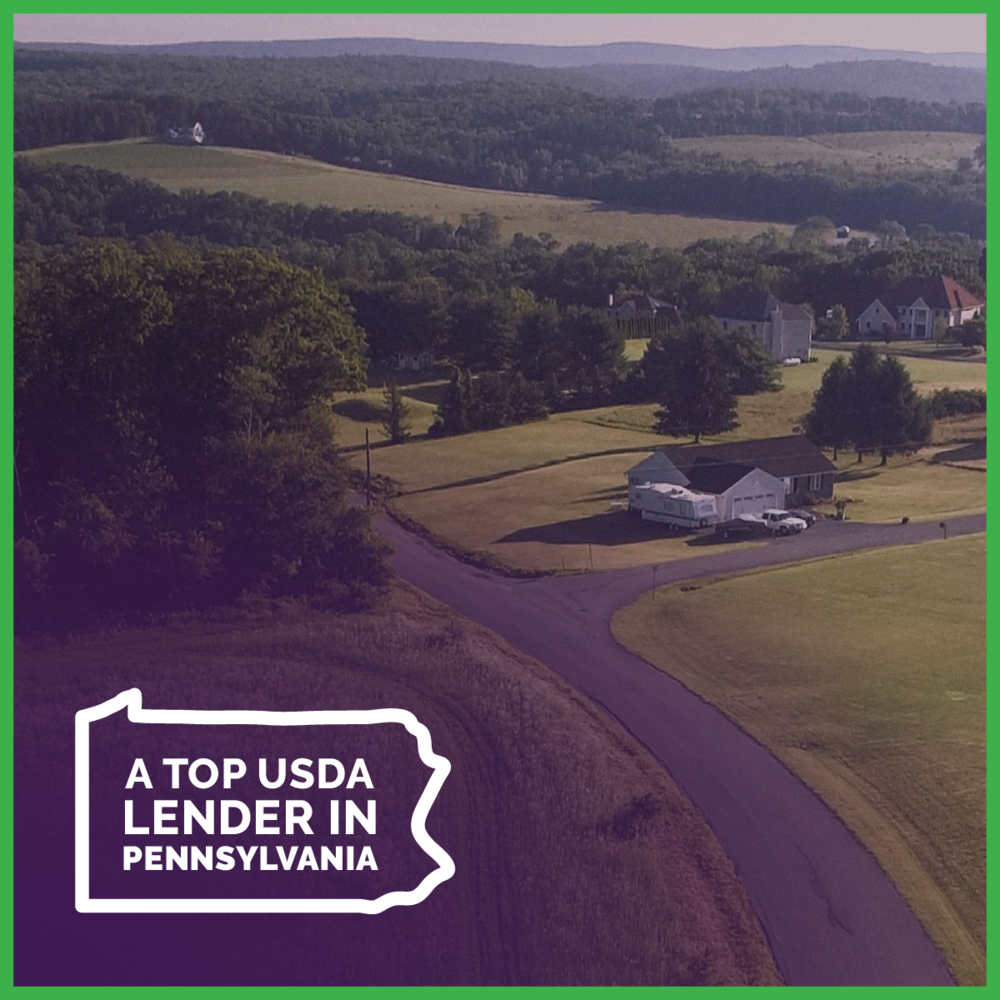 The COVID-19 pandemic presented a real opportunity to take a moment to pause and reflect on life. It gave us a chance to contemplate family values, careers, and living situations; the data reflects those assessments. From February to July 2020, nearly 16 million Americans requested an address change, up almost four percent from the same time the previous year. Remote work allowed many individuals and families not to be tethered to a location close to the office and have the freedom to live just about anywhere. 

We witnessed an exodus of residents moving from the hustle and bustle of a city for the peaceful, wide-open spaces of country life -- with one of those places being the Keystone State, better known as Pennsylvania (PA). It offers residents gentle rolling hills, beautiful scenery, and a slower pace of life. In addition, current residents and individuals looking to move to PA can take advantage of a loan program that makes homeownership affordable. 
The U.S. Department of Agriculture (USDA) Rural Development Program is designed to create homeownership opportunities by offering no money down financing for individuals and families looking to establish roots in a rural community. Home buyers can receive 100 percent financing on a USDA home loan without having to spend years saving for a mortgage down payment. 
Recently, Union Home Mortgage (UHM) was named a top five "Single Family Housing Guaranteed Loan Program Lender" in Pennsylvania for 2020. 
"This recognition is a testament to the commitment of our local UHM Partners to understanding customers' unique needs and helping them select the lending solution to best achieve their personal goals," said Rick Cardinali, UHM's regional manager in Pennsylvania. "Everything we do is underpinned by the belief that homeownership should be accessible to everyone, and the USDA loans make that possible for many of our customers." 
The USDA's Rural Development Program serves to improve the economy and the overall quality of life in rural America. These RD programs provide financial assistance to rural Americans, especially those without access to clean and safe housing, as well as those who face difficulty when attempting to secure a home loan traditionally.  
The USDA's "Single Family Housing Programs" primarily focus on low-income applicants in rural areas by providing them with payment assistance on affordable housing and making health and safety repairs to their homes, including removing potential hazards. The housing programs were created on the ideals that well-built, affordable housing is essential to the health of rural America's communities; therefore, families and individuals in rural America should have opportunities to buy, build, repair, or own safe and affordable homes. 
Union Home Mortgage's USDA loan offerings provide a way for families in rural areas of all financial situations to pursue their dream of owning a home. USDA loans offer no down payment mortgages to qualified borrowers, comparable rates to FHA and conventional loans, and a seller contribution option which allows the seller to contribute to closing costs, all to help make this dream of homeownership a reality.  
UHM loan officers and mortgage professionals obtain extensive USDA training which allows them to provide their borrowers with a plethora of information and a full suite of loan options. The time and energy put into the USDA training allows UHM to aid borrowers in making the most educated and financially sound decision based on each unique situation. 
Headquartered in Northeast Ohio, UHM is proud to serve Pennsylvania as a top five "Single Family Housing Guaranteed Loan Program Lender".   
Explore USDA Home Loan rates and requirements and see how UHM can help achieve your homeownership dreams.