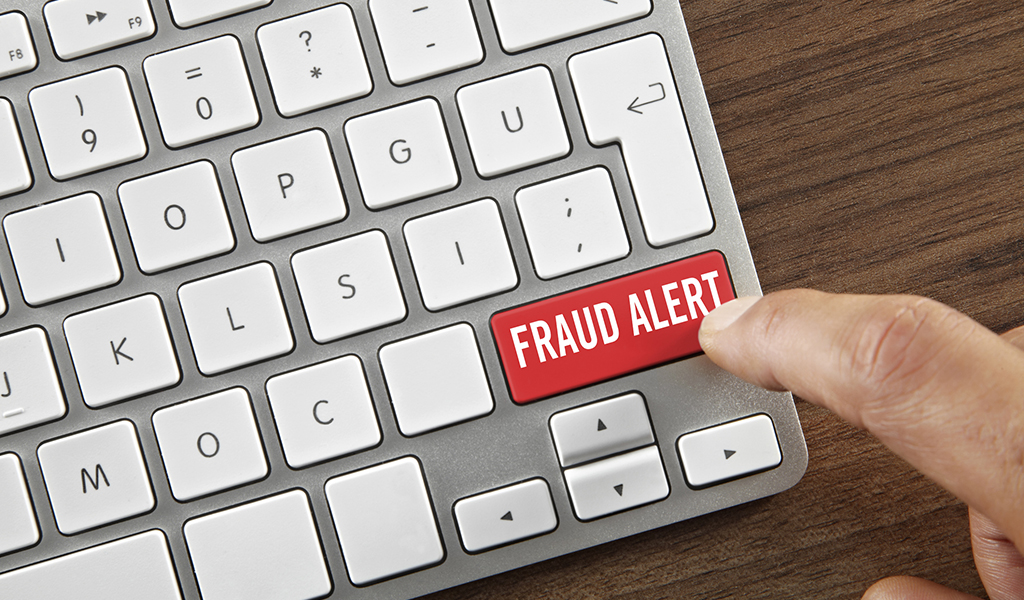 Written by Sonya Edwards
Nearly one in three Americans (32%) believe they have already been targeted by fraud related to COVID-19.
If you want to social-distance from scams, here are the top three COVID-19 cons to watch out for right now:
Fraudulent Products Claiming a Cure for COVID-19
Some websites are offering vaccine kits claiming to come from the World Health Organization (WHO) or other legitimate sounding agencies, with the only costs being a $4.95 shipping fee. Consumers are asked to enter their credit card information on the website.
The Federal Trade Commission (FTC) and Food and Drug Administration (FDA) issued warning letters to companies who made these false claims in several letters including Vital Silver, Quinessence Aromatherapy Ltd., N-ergetics, GuruNanda, LLC, Vivify Holistic Clinic, Herbal Amy LLC, and The Jim Bakker Show.
As of this writing, there are no vaccines, drugs, or products to prevent or cure for the COVID-19 virus. Do not send cash or checks, or provide credit card or bank account information, to any person or company that promises a remedy for coronavirus.
COVID-19 Charity Scams
The COVID-19 crisis is drawing out scammers who are trying to take advantage of our goodwill and desire to help during the pandemic.
It's easy for anyone to set up an account to collect donations. Before contributing to any charity, do your research. Check out the organization's charity status to make sure it's real through the IRS or the Better Business Bureau (BBB) Wise Giving Alliance.
Make sure your generosity goes to a legitimate charity.
COVID-19 Phishing Attacks
Phishing is when a cyber-criminal tries to "lure" you in through email, telephone or text messages by asking you for personal information such as your bank account information, social security number, passwords, or other data they can use to financially exploit you.
Or, these phishing emails can contain links and downloads for malware that can allow them to takeover healthcare IT systems and steal information.
At least one scammer is pretending to send emails from the CDC, targeting Americans and other English-speaking victims with attached notices regarding infection-prevention measures for the disease.
Avoid getting snagged on their COVID-19 phishing hook by following these simple preventative practices:
Hover mouse over links to see where they lead before clicking them.
Do not click links in emails. Instead, retype it in a browser window
Be wary of attachments in any email – even emails from people you may know well. If your best friend suddenly sends you an invoice or a financial document from their email that you weren't expecting, it may actually be a phishing attack.
Do not share your personal information with anyone over email, telephone, or text.
Do not open unsolicited email from people you don't know.
It's critical to stay vigilant and follow good security practices to help reduce the likelihood of falling victim to phishing attacks and COVID-19 scams in general.
What should you do if you think you have been a victim of a scam?
Coronavirus-related (COVID-19) complaints should be reported to the National Center for Disaster Fraud (NCDF) hotline at 1-866-720-5721 or e-mail at [email protected]. The NCDF is a national coordinating agency within the Department of Justice's Criminal Division dedicated to improving the detection, prevention, investigation, and prosecution of criminal conduct related to natural and man-made disasters and other emergencies, such as the coronavirus (COVID-19).
Hotline staff will obtain information regarding your complaint, which will then be reviewed by law enforcement officials.
Sonya Edwards is Director of Financial Counseling at Empowering and Strengthening Ohio's People (ESOP), a non-profit that helps adults in all stages of life achieve and maintain financial wellness and housing stability. Sonya is responsible for the implementation and oversight of ESOP's Financial Counseling and Coaching programs, including the Senior Financial Empowerment Initiative (SFEI), a suite of vertically integrated financial counseling and coaching programs geared to adults aged 55 and older. She has more than 20 years of experience in housing counseling and social services and manages a team of Financial Empowerment Coaches. She is a certified housing counselor and is a financial counselor trained by National Council of La Raza (NCLR). Edwards also has specialized training in elder abuse, home equity conversion mortgages and fraud prevention. Sonya has been a licensed real estate agent for more than two decades and holds a bachelor's degree in accounting.