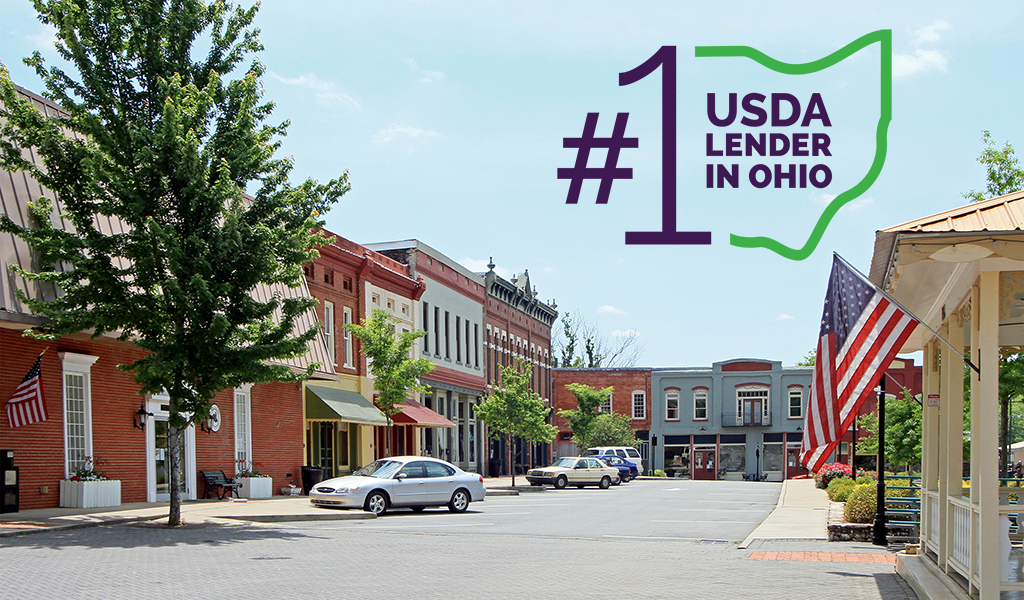 In the U.S. Department of Agriculture (USDA)'s latest list of 
top loan originators
 for their Rural Development (RD) programs
, Union Home Mortgage
 Co
rp
. (UHM) has once again ranked 
number one
in the state of Ohio and
 is now
11
th
across the country.
"We were thrilled when we saw our names at the top of the list in Ohio," said Mike Jones, National Sales Manager at UHM. "This USDA program is really a great way for people who may have thought homeownership was out of reach to achieve the dream of owning a home. That's what I think about when I see these rankings and I am so proud of our team's success." 
The USDA created its RD programs to offer financial assistance to rural Americans, particularly those who are without decent, safe and sanitary housing, or are unable to secure a home loan from traditional sources. The USDA aims to promote economic development and improve quality of life through loans and grants for essential services such as housing, health care, emergency equipment and water/electric services. 
Its housing programs, which often focus on low-income applicants, assist rural residents in obtaining safe and sanitary housing, removing health and safety hazards and providing payment assistance. 
UHM's USDA offerings allow families of all different walks of life to achieve their dreams of homeownership by eliminating a down payment for qualified borrowers, reducing private mortgage insurance (PMI) requirements, and allowing for seller contribution to closing costs. 
"The USDA program is an incredible, but underutilized tool for consumers," said Bill Cosgrove, President & CEO of Union Home Mortgage. "It's really a credit to the hard work the Partners here at UHM have put in to perfect the process around these loans and help so many achieve their homeownership goals. I am proud of their hard work and hope to see these numbers continue to grow."
UHM loan officers and mortgage professionals dedicate time and energy to obtain extensive USDA training, which allows them to provide the necessary tools to offer their borrowers a full suite of loan options. 
Headquartered in Strongsville, Ohio, UHM works hard to give back to its community and is proud to serve Ohio as the #1 USDA lender. 
If you are interested in learning more about USDA loans and how UHM can help, visit https://www.unionhomemortgage.com/usda-loan.