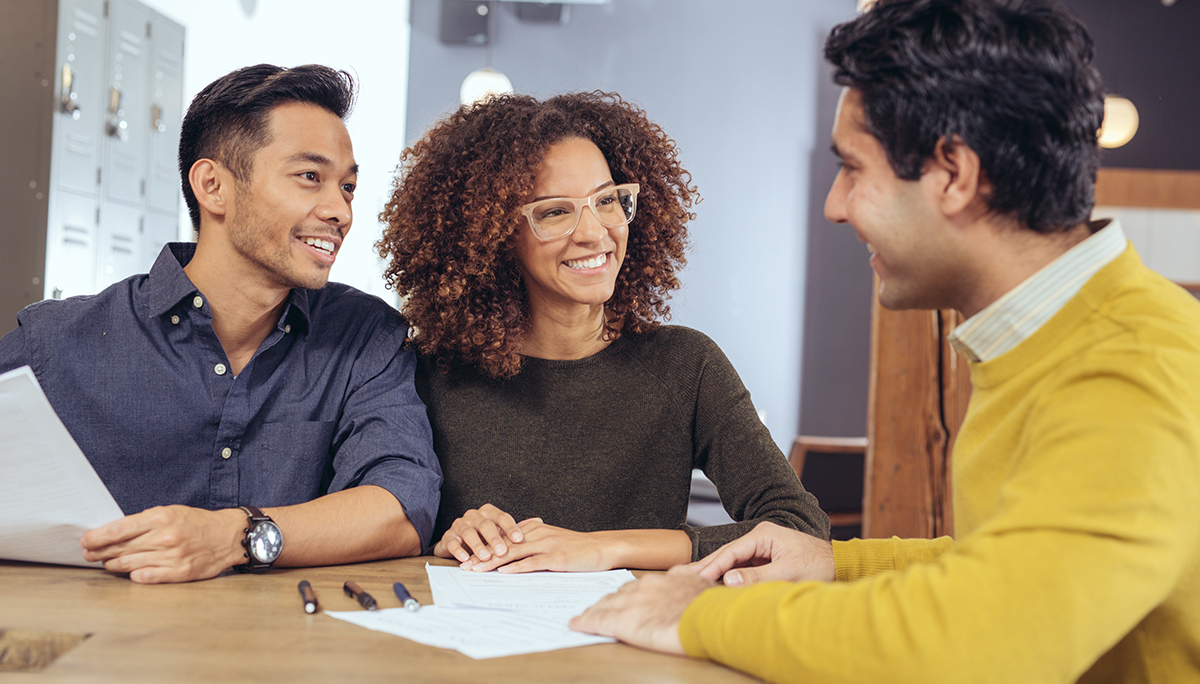 Congratulations, you did it! You overcame the countless searches and open house visits, the repetitive discussions and of course, the many sleepless nights. It was all worth it in the end, though – you're a proud, first-time homeowner now.
Maneuvering the home buying journey to achieve homeownership can feel more like participating in a marathon – running through a crowded field all vying to cross the finish line first. There are moments of euphoria; then, an unforeseen pothole – or several – set you back in the process. However, you persevered through the adversity and weariness, having reached the winner's tape first. In this case – made an offer, completed the home inspection process, applied and approved for a mortgage and the final step closed on your dream house.
40 PERCENT OF AMERICANS STATED THAT BUYING THEIR FIRST HOME WAS THE MOST STRESSFUL LIFE EVENT THEY'VE EVER FACED.
You've accomplished the home buying process and now can walk off into the sunset. That's it; roll movie credits, right? It's not a time to get complacent. On the contrary, as a new homeowner, there are immediate actions to take – even before you start packing and moving -- to ensure a seamless transition into a new house that'll set you up for success for years to come.
Here's a list of things you'll want to do ASAP as you're handed the keys to your dream home:
Change Your Address
The first – and most important – thing to do after turning the key on a new home is updating your address. Unfortunately, during the chaos of moving, this critical step can fall by the wayside. From credit card bills and bank statements to tax forms and essential employee documents to receiving letters from family and friends, you'll want to notify anyone and everyone you are in contact with about the change of residence.
Who Needs to Know About Your New Address?
People (family and friends, business partners and clients, doctor's offices and animal clinics)
Financial institutions (banks, creditors, mortgage lenders)
Government agencies (United States Postal Service, Department of Motor Vehicles, Internal Revenue Service)
Utilities (water, gas and electric, trash collection and recycling, phone, cable and internet)
Insurance (auto, health, vision, dental, life and 401k provider)
Memberships (church, business services and online subscriptions – let's not forget about ridesharing and food delivery apps)
Getting Utilities Turned On
Many first-time homeowners make the rookie mistake of moving in before having their utilities turned on. (If you're on the move during the winter months, you don't want to be unpacking, organizing and settling inside of an igloo.) Once you know your closing date, begin scheduling appointments to have your utilities connected. This step can be done on the phone while updating your new address. Make sure to confirm with utility companies the previous homeowners do not have any outstanding bills or debts, as any unfilled obligations could impact your services.
Secure Your Home
Unless you're moving into a brand-new house, you'll want to change all of your locks, garage and security codes. It's recommended to have spare keys readily available with one hidden in a safe location outside in the event someone is accidentally locked out. Also, check all windows and screens to ensure they are protected against intruders.  
Are Carbon Monoxide and Smoke Detectors Functioning Properly?
Did an inspection of the home reveal any issues with carbon monoxide and smoke detectors? If that was not part of the review, you'll want to ensure all units are in good working order. If there happens to be an issue, it could be as simple as changing out the batteries or the entire unit may need a replacement.
Clean Floor-to-Ceiling
Once all logistical matters are properly handled, you can begin prepping the home for move-in day. Dedicate time and resources to giving the new place a deep clean – consider hiring a professional cleaning company. Of course, all rooms will want some TLC, but make sure to give extra attention to the kitchen and bathrooms – do not forget about the outside.
Making a home purchase is a marathon and not a sprint. By taking care of the immediate actions we've presented, you'll be well on your way to a stress-free and successful homeownership experience. And now, you can roll the movie credits.