Don't Stress Out About a Down Payment
Our Union Home Mortgage 1% Down Payment Program' is designed to get first-time homebuyers into a home. You put as little as 1% down and Union Home will kick-in another 2% Start your home ownership journey today!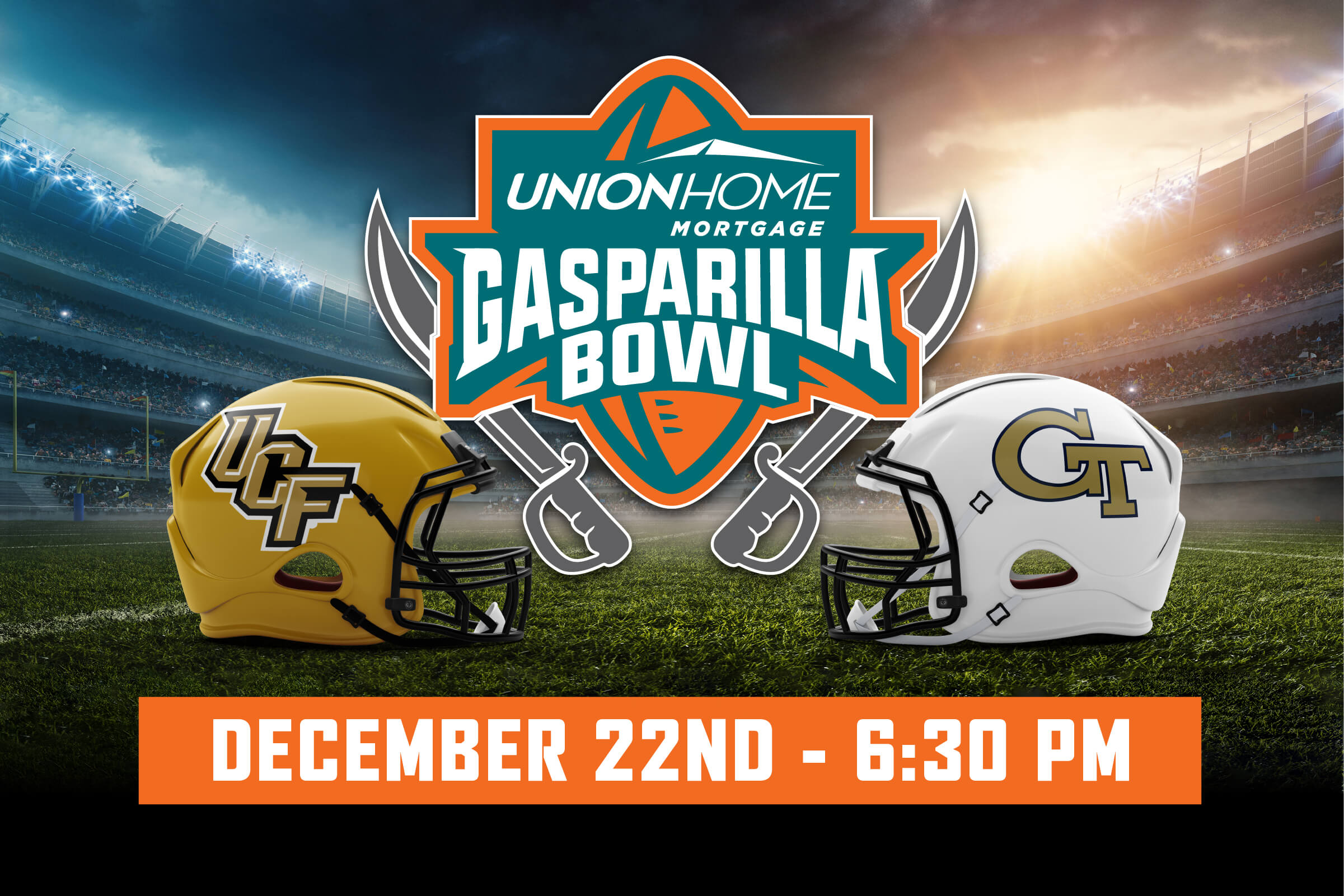 Hoist the Sails for Tampa!
For the third year, UHM is proud to be the title sponsor of the Gasparilla Bowl. Catch the action on Friday, December 22, 6:30 p.m. at Raymond James Stadium in Tampa, FL, and on ESPN.
Learn More
"My experience working with Union Home Mortgage was wonderful. The team worked so well with us to get our application processed and every detail taken care of. We even closed early! I'm very happy with the service I received with UHM and would definitely recommend them to you."
Carrie B. from Arkansas
"Our Union Home Mortgage loan officer made buying a home so easy. I asked a lot of questions. Our loan officer was very helpful and responded quickly to each of one them. I'd choose to work with Union Home Mortgage, again, no doubt about it."
Deanna D. from Michigan
"I wouldn't think of using anyone else. They worked out every little detail for me and made things fit my current situation and financial needs as well. I couldn't have asked for better service. They are the BEST!!!"
Gaylene F.
"It was an amazing experience! I could not believe the speed and professionalism."
Denise K.
"Union Home Mortgage made sure we had everything we needed before jumping in and help out a lot with where to find certain paperwork."
Michael L.
Union Home Mortgage will contribute up to 2% down (no greater than $4000) towards a 3% down payment. Home buyer is responsible for the remainder of the down payment. This offer is available for the purchase of a primary residence only. Offer valid for home buyers when qualifying income is less than or equal to 80% area median income based on county where property is located. At least one occupying borrower must be a first-time homebuyer. Application dates on or after 11/15/2023 are eligible. Offer cannot be retroactively applied. Borrower must own home 12 months after closing. This is not a commitment to lend. Union Home Mortgage has the right to accept, decline, or limit the use of any discount or offer. Acceptance of this offer constitutes the acceptance of these terms and conditions, which are subject to change without notice. Additional conditions may apply. 1% down payment example for a 30-year fixed-rate Conventional loan: Total sales price $200,000, down payment $6,000, loan amount $194,000, interest rate 7.5%, Annual Percentage Rate (APR) 7.621%, final principal and interest payment $1,356. Taxes, insurance, and mortgage insurance will be part of the total mortgage payment but are not included in this example. This example is for illustrative purposes only and may or may not be the current interest rate offered. Call for the current rate and full disclosure of current terms.