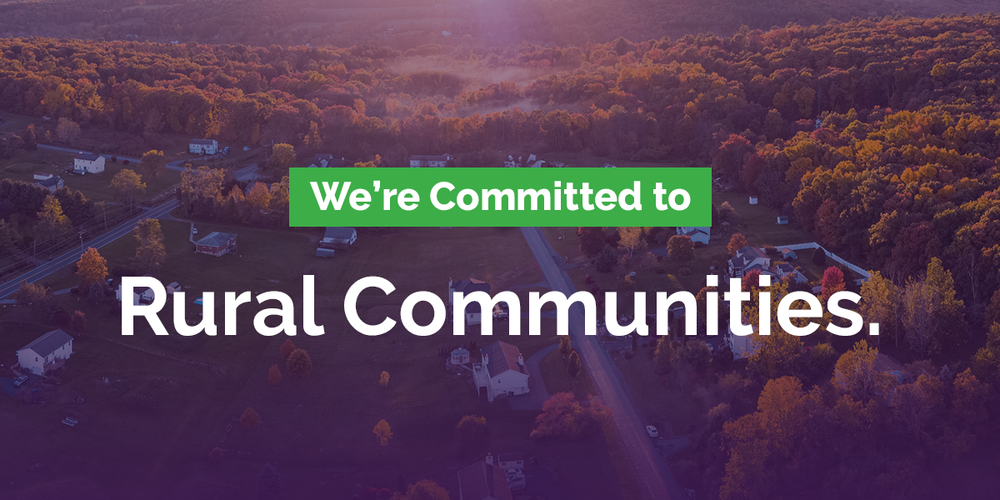 A lot has changed over the course of the past year – how we live, work and learn have altered as we navigate through a post-pandemic world. Amongst all the changes, there's been a constant: home. As home becomes more infused within our daily lives, lenders are doing their part to ensure options are available to everyone, specifically low-to-middle income earners, to ensure the dream of homeownership is within reach.
As for Union Home Mortgage, this has given us the opportunity to learn from uncertain circumstances. We've developed a better understanding of the needs of our customers and home buying journey in an ever-changing world.
What are USDA Loans?
USDA loans are home loans that provide an opportunity to people with lower incomes to live in rural, less populated areas. The U.S. Department of Agriculture provides Rural Development Programs to assist in Financing with no money down.
One of the more popular USDA programs is the Single-Family Housing Guaranteed Loan Program. This initiative helps promote rural development to those individuals who may not have otherwise considered rural living or thought that residency outside city limits was possible.
This gives those living in large metropolitan areas the opportunity to find their dream home, without having to spend years saving money for a down payment. While there are requirements to get a USDA loan, you can check the rates and explore your options for better, brighter housing.
Our USDA Rankings
Union Home Mortgage always wants to be a special part of that home buying experience. Whether it is your first home, or the home you plan to settle in, UHM is there to lend a helping hand.
"The USDA Rural Development Single-Family Housing Guaranteed Loan Program provides eligible applicants mortgage options that require no money down when purchasing a primary residence. Designed to provide affordable homeownership opportunities to promote prosperity, the long-term goal of the program is to create and sustain thriving communities that offer an improved quality of life for all residents."
UHM was recently named #1 in Ohio -- second year in a row -- #4 in Michigan and #10 nationwide for the 2021 USDA Rural Development Top Guaranteed Rural Housing Lenders. We've worked to provide loans to those that qualify for USDA loans and assist in the steps to achieve homeownership.
How We Can Continue to Improve
"These rankings reflect and affirm our unwavering commitment to helping neighbors achieve their home ownership goals," said Mike Jones, national sales manager of UHM. "We believe homeownership should be accessible to all and our locally-based Partners are passionate about finding solutions that meet the unique needs of each prospective homebuyer."
In a constantly changing world, keeping up with those changes and finding new ways to provide opportunities for others takes priority. UHM continues to improve processes to better serve our community, and aid in the process of buying their dream home.
To learn more about our ranking and how you can qualify for a USDA loan, speak with a UHM Parter today.