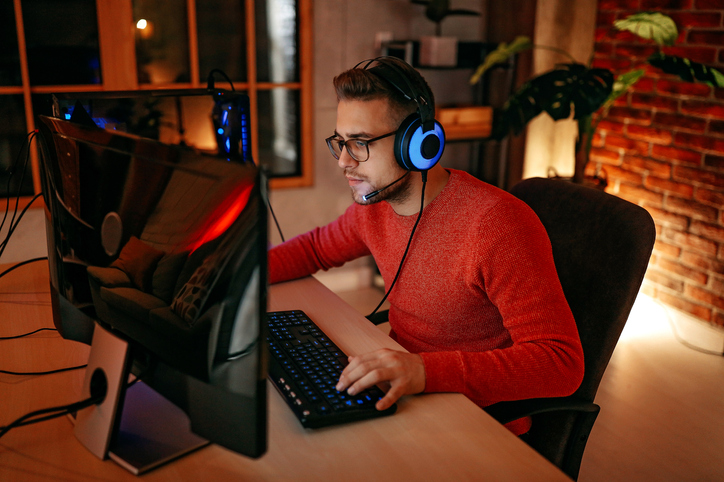 There's no doubt about it – having your own gaming space is essential to your comfort and performance. If you are number one in Fortnite while playing in your apartment or a shared home, imagine the gaming improvements you could make if it were your own space. 
eSports is a growing industry with highly talented athletes who deserve to be taken seriously. Gaming isn't just a hobby; it's become a sport and, for some, a career. Having a home with space designated for your career is essential to your performance. 
In this blog post, we'll cover five reasons an eSport athlete should purchase a home and why it's a crucial aspect to moving forward in your gaming career. 
1. Benefits to eSport athletes having a home 
You'll have more control over your space. When you're living in an unpredictable environment like an apartment or a shared home, it's hard to focus on your career when it's in the same space. For example, your landlord could have internet connection restrictions, or the people you're living with could be a constant disruption during a gaming session. When you own your space, you personalize the environment. 
2. Personal Gaming Room 
Gaming setups are an extremely personal thing. From having a desk and gaming chair to your headset and PC (or council), your gaming space will be set up for success. Even including necessities like a mini-fridge and couch are important for comfortability and performance. With a home, you can create an untouchable setup with your ideal streaming display. 
3. Better Performance 
No streaming interruption or gaming distractions. A gaming room allows you to immerse yourself into your sport without interference in your playing time. Especially when playing first-person shooters or MOBAs, you want to have the best reaction times you can get. Better focus gets you there, and a home is what you need to have the space to focus. 
4. A Place to Play Games with Friends 
Playing games alone is great but having friends to game with adds value to your entertainment experience. By being a homeowner, you have the space to host your own LAN party or a small eSports tournament. And the best part of your home is that your personalized gaming room is set up for hours of playing time. 
5. Low Rates 
eSport athletes should invest in themselves by expanding their gaming and streaming capacity to advance their gaming careers. If enhancing your gaming career is in your future, consider purchasing a home. And right now is the best time to buy! Don't miss out on historically low mortgage rates and start your home buying process as soon as possible.  
If you're looking to move forward in your gaming career, invest in yourself by purchasing a home for an environment that's yours and a gaming room setup for success. Streaming your games can't get easier when the space is personalized to you. Imagine distraction-free playing and uninterrupted streaming.