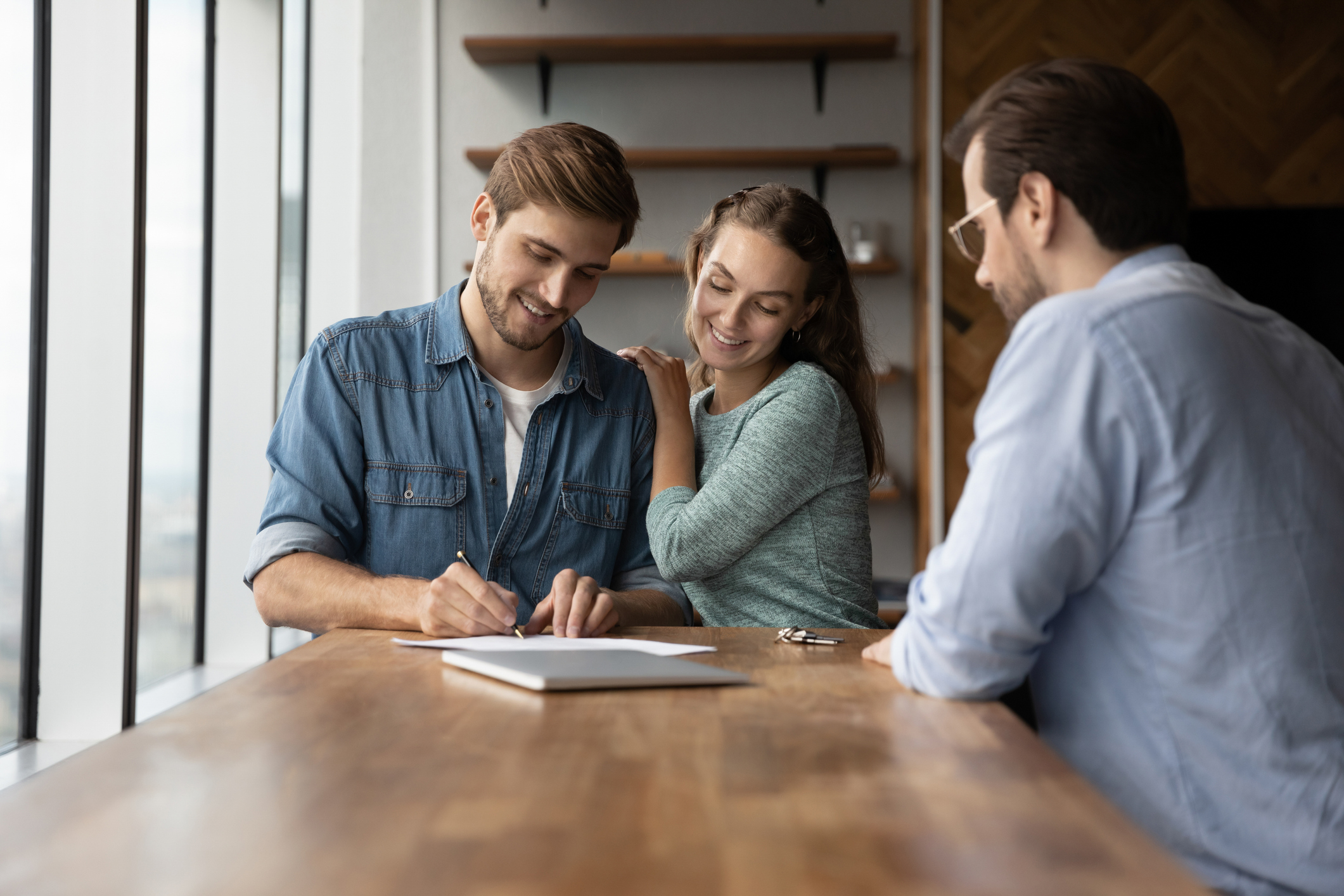 A lot goes into buying a house, especially when it comes to the seller and what they're looking for in a buyer. Many factors can influence a seller's decision to move forward with an offer. Here are some of those factors and ways to make your offer stand out to the seller.

1. Get Pre-Approved.
First, let's talk about what it means to be pre-approved. When buying a home, pre-approval is a thorough mortgage process that allows you to apply for a mortgage without a home or property attached to it. It requires you to fill out a form with information such as income, employment history, credit score, and others. The lender must then verify all of your information with a hard credit check and documentation of income and employment like tax returns and pay stubs.

If your information satisfies the lender, you will get a pre-approval letter. By getting pre-approved, you are making yourself a desirable buyer to sellers. When you find a home and are ready to make an offer, you can send the seller a copy of your pre-approval letter with your offer. This shows them that you have already been approved for a mortgage, you are serious about your offer and can move forward with the buying process.

2. Consider an Earnest Deposit and Offer Price.
What is an earnest deposit, you ask? An earnest deposit is money you send to the seller with your offer and pre-approval letter. This money can eventually be applied to your down payment and closing costs. However, if you decide to back out of buying the home, the seller will keep the deposit.

Earnest deposits can be seen as another way to show the seller you are serious about buying. You don't want to lose the deposit to the seller, so you're not going to send an earnest deposit unless you are serious about buying the house. In turn, this also protects the seller from the buyer backing out, helping both parties move forward with the buying process.

Make your first offer a strong offer. The better the offer, the less back-and-forth negotiating and the more serious you will look to the seller. If the house is in a popular market, the seller could have multiple offers coming in. Consult your real estate agent and research what people have offered in the area. This way, you will get an idea of how close to the asking price you should be offering. If you send a strong offer, this can help you get the house you want without losing it to a better offer.

3. Limit Contingencies.
Contingencies allow the buyer to address unforeseen issues in the buying process. However, it can add time to the negotiation process and the seller could potentially move on to another buyer who is more prepared and ready to buy. Some common contingencies are disclosures, inspections, appraisals, loan approvals, and current home sale.

In order to limit the contingencies and speed up the buying process, start the process of selling your home and get your loan approved early on in the buying process. As mentioned earlier, you can get pre-approved for your mortgage without a home attached to the loan to be better prepared. Selling a home could take longer than expected, so be aware of timelines and how that could affect buying your new home. Don't delay getting inspections done or reviewing the seller's disclosures. Everything is about timing. Be prepared.

4. Make it Personal.
Buying and selling a home can be an emotional process. Sellers can have attachments to the home they are selling and want to know it will be well cared for. A great way to show the seller you are a trusted buyer is simply by writing them a letter and including it in your offer. Make a personal connection between yourself, the home, and the seller. Tell the seller why you love the home.

Explain how the location is perfect for your everyday activities. Describe a unique detail of the home you particularly love, like the kitchen countertops or the accents of color and accessories. Connect the things you love about this home to your favorite memory, like how the street view reminds you of your neighborhood as a child or how you are excited to see your kids play in the yard with their friends. Let the seller know why you love the house and how you plan to take care of it.

Be prepared.
Buying a house can be complicated, but it doesn't have to be. Being prepared and pre-approved can mean the difference between getting the home you want or being sent back on the hunt for another. Showing the seller you are serious and ready to buy is your gateway to the house of your dreams.