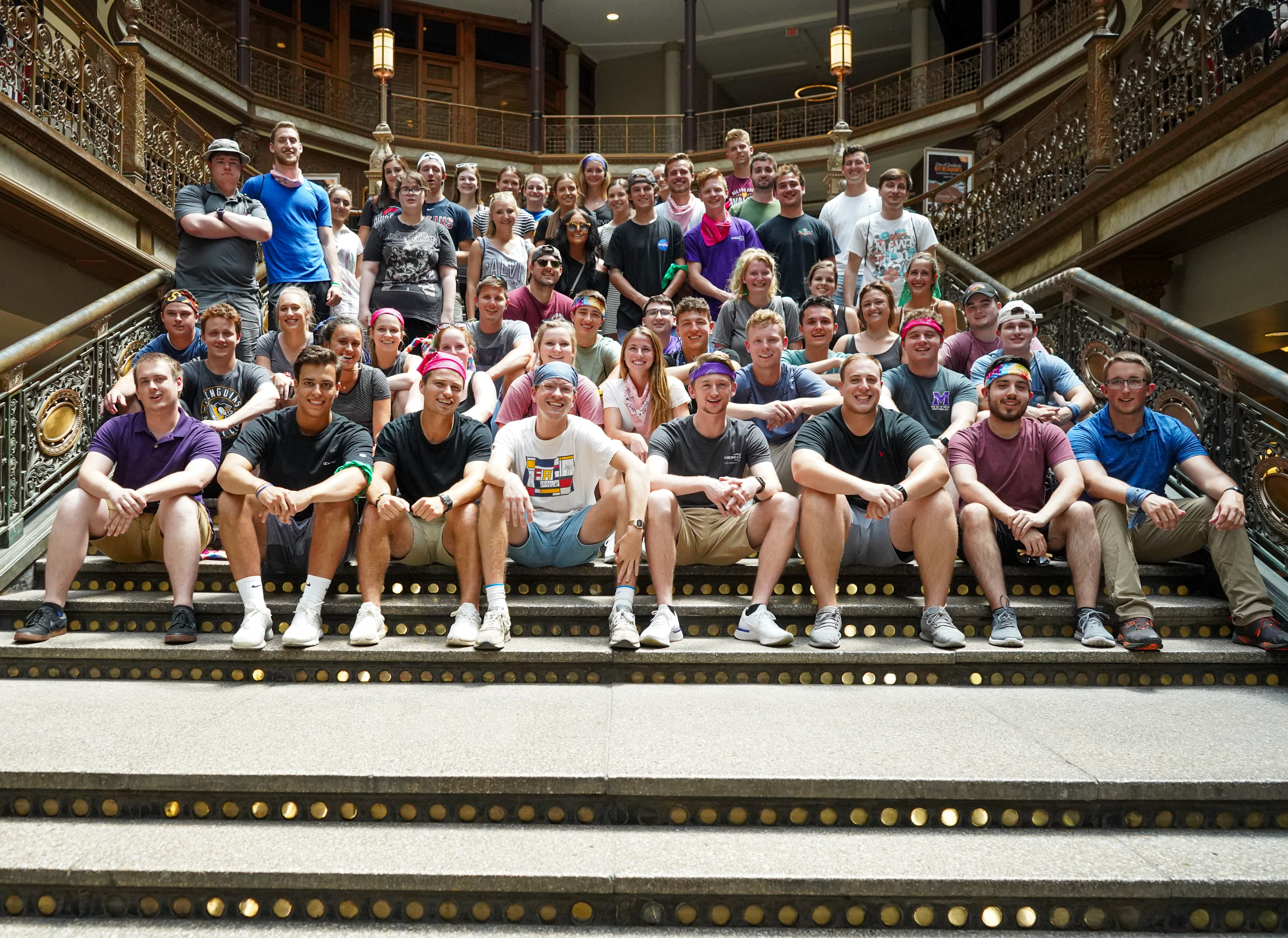 What constitutes a great internship?
Some might say it's "Having the opportunity to do great work and learn valuable information." Others might say it's "All about the connections you make through professional development." I believe both statements to be true, and was fortunate enough to experience this during my world-class internship at Union Home Mortgage in the summer of 2017.
I worked as a Wholesale intern for Union Home Mortgage. Throughout the course of the summer, I learned and grew an exceptional amount as an individual and professional. Whether learning a new skill within my position or getting the opportunity to strike up a conversation with the CEO, my experiences were nothing but positive. The atmosphere and culture Union Home Mortgage create, not only for full-time employees but interns as well, is an environment that encourages growth and diversity.
In addition to the many professional development aspects that come with a Union Home Mortgage internship, UHM also strives to create a fun environment for everyone and make lasting memories. I could often take a break, step away from my daily tasks and have some fun! Whether I was playing Ping-Pong on my lunch break or eating one of the many catered lunches, I truly felt like Union Home Mortgage went the distance to ensure all employees were taken care of.
If you're interested in having a world-class experience like mine, I would strongly recommend checking out Union Home Mortgage's internship program. I know my experience as an intern at Union Home Mortgage will benefit me in my future endeavors. If you're interested in learning valuable information that will help you achieve your career goals, I urge you to apply. Union Home Mortgage's goal each day is to honor their Code of Conduct, company culture, and slogan, "Promises Kept," in everything they say or do!
- Andrew Oltmann, Wholesale intern
If you or someone you know is interested in joining our world-class internship program, check out our page today!