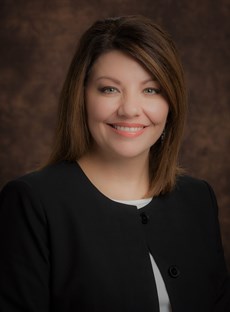 Strongsville, OH (May 16, 2022) – Union Home Mortgage Corp. (UHM), a high-growth, full-service retail, wholesale and consumer direct independent mortgage banking company with more than 170 branches nationwide, announced today the hiring of Amy Grissom as Branch Manager at the Cookeville branch, which services the Upper Cumberland region of Tennessee.
"We are thrilled to welcome Amy to the UHM team," said David Gunn, Regional Manager at Union Home Mortgage. "We look forward to leveraging her experience and leadership to further grow and develop our services to meet the needs of homebuyers in Tennessee."
In addition to managing the Cookeville branch, Grissom is also responsible for supporting her team of loan officers while also expanding UHM's footprint in Putnam and its surrounding counties.
"This is an incredibly exciting time to join the UHM team," said Grissom. "Our Partners here in Tennessee and beyond share the same vision and dedication to fill the unique needs of each homebuyer."
Prior to joining UHM, Grissom served as the Eastern Region Mortgage Sales Manager at Wilson Bank & Trust. During her time at Wilson Bank & Trust, she was recognized as one of the top producers within the organization. Grissom is also involved in Homes for Heroes, a nationwide network of real estate, mortgage and business professionals dedicated to helping first responders achieve homeownership. She also serves as an ambassador for the Cookeville-Putnam County Chamber of Commerce and is actively involved in Impact Club and Life Church.