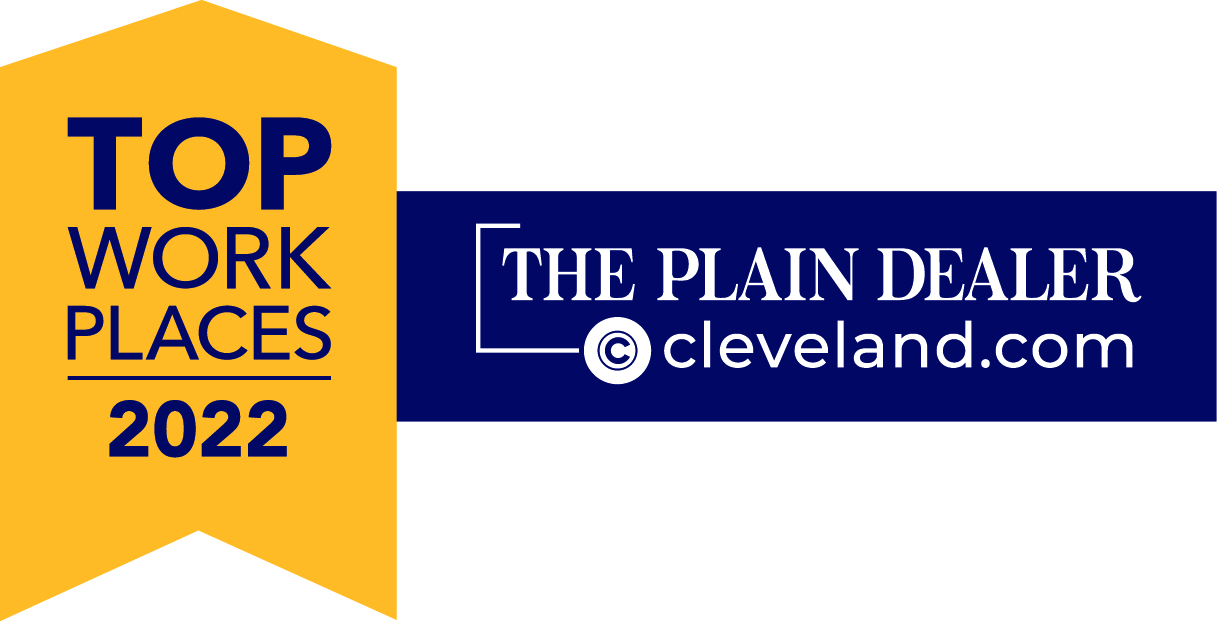 Big News: Union Home Mortgage is a Top Workplace in Cleveland and Northeast Ohio for an eighth consecutive year! Now, we could go to great length talking about our world-class workplace and impeccable Code of Conduct (read more here). Rather, in celebration of our Top Workplace designation – eight years in a row – we thought it would be interesting to share with you eight things you may not be aware that UHM has to offer.
How Much House Can You Afford? Try Our Mortgage Calculators
Take advantage of our free mortgage calculator tools to see how much home you can afford. Know your monthly payments without any guesswork, including property taxes, loan term and down payment amount.
Discover the Learning Center
The UHM blog keeps you informed on the latest happenings in the mortgage and real estate space, as well as explore helpful home tips and tricks and be the first to learn about great offers from UHM.
Stand Out from a Crowded Housing Market
When you're ready to buy a home, we can help you move faster and get ahead of the competition. Our Ready, Set, Home! Certified Home Buyer* program gives you full pre-approval on a mortgage. Shop with more confidence, greater purchase power and get to closing faster.
Avoid Costly Rate Hikes – Lock & Shop
Worried rising interest rates will derail your home buying plans? Lock & Shop** lets you lock and secure a lower rate for up to 90 days while shopping for the perfect home. Should rates go up, you keep the lower rate – now that's peace of mind.
MyUHM App – A Better Way to Mortgage
Buying a home is stressful enough. We make the mortgage process easy and convenient because that's how it should be. With the MyUHM app – find it on the Apple App Store and Google Play – you have on-demand loan services and around-the-clock support available at your fingertips.
All-in-One Insurance Services – Yes, We Do That!
Did you know you can save extra money by bundling your home and auto insurance? Union Home Mortgage Insurance Services (UHIS), an affiliation of Union Home Mortgage, offers personalized insurance plans from the nation's largest, most trusted carriers.
We Help Businesses Grow and Flourish
While our bread and butter is assisting individuals and families with homeownership, we also lend a helping hand to financial organizations through our Third Party Originations (TPO). Our mortgage solutions are designed to reduce underwriting costs and risks and deliver fast processing and quick response times.
We're in Your Neighborhood
With more than 155 locations across 44 U.S. states and D.C., there's a UHM branch conveniently located in your neck of the woods. Click here to find a location nearest you. Also, we're available by phone (1-877-846-4968) and 24/7 online.
*When ready to apply for Ready, Set, Home!, customer will need to complete an application and submit income/asset documentation, must meet program parameters.
**Lock and Shop Program ("Program") will lock your initial interest rate for up to 90 days. To be eligible for the Program, borrower must participate in the Ready, Set, Home! Certified pre-approval program with Union Home Mortgage ("UHM"). No property address is required when participating in the program. There is a $1,000 deposit required with this Program due at time of lock. The $1,000 will be applied to your cash to close at the time of loan closing. The $1,000 will be refunded if the loan does not originate. Subject to lender discretion.  See https://sweeps.uhm.com/rsh-rl-rules for full terms and conditions.